I ended up having a lot of trouble adhering to the layout in the pattern because I am working with five different fabrics and only three different basic colors. So I did diagonal stripes of each color and mixed in some unpieced squares around the edges.
Here's the final quilt top:
And here's the original quilt for reference: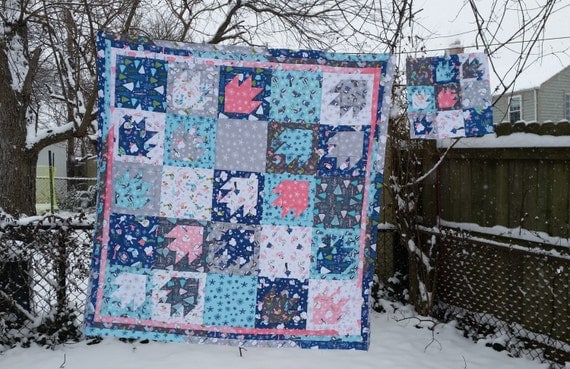 I don't have enough fabric to do the borders (I don't think) so I will be working on getting this quilted this weekend! Then it will be sent off to a sweet little lady named Penny!
Sharing at
Sew Cute Tuesday!