Have you ever seen the
set of calendar wall hangings designed my Kim Schaefer
?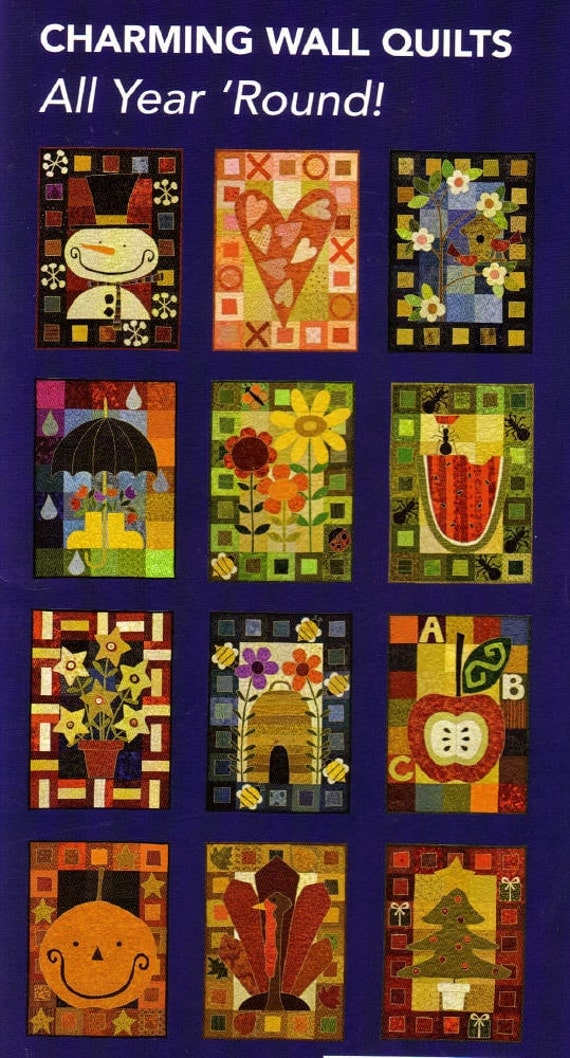 Since my scrap boxes are overflowing and with no particular scrap project in mind right now, I've decided to start making my own to hang in my dining room. I decided to change up the dimensions of the squares so that the finished size will fit better between my windows.
The original set is rather dusty/country/dull colored, so mine will be much brighter like the ones that my mom made but with my own color schemes. I started working on putting together the background squares for about half of the wall hangings with my own color schemes.
Here's February, August, November, and December's backgrounds:
Since none of the months had a significant amount of purple and a lot of them had blue, I decided to use all purple for August, which will have bees and a beehive on it.
Here's January with the start of the snowman put on it:
I decided not to do the black background for this one and decided to go with a full snowman instead of just his head. I need to get myself some buttons for his eyes and "chest". There will be lots of satin stitching to do for this project! I need to assess my thread colors and see what I need to add. I'm trying to decide what else needs to be added to the snowman. Such difficult decisions!
Happy Thursday!
PS. The voting for Block #12 in the QCQAL is WAY TOO CLOSE and we need everyone to keep voting!