Today we're going to talk about what fabrics we're using in our QCQAL blocks.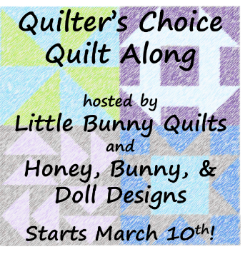 I was a lucky duck and won an
amazing fat eighth bundle of Clover Sunshine
from
Llama Fabrics on Etsy
.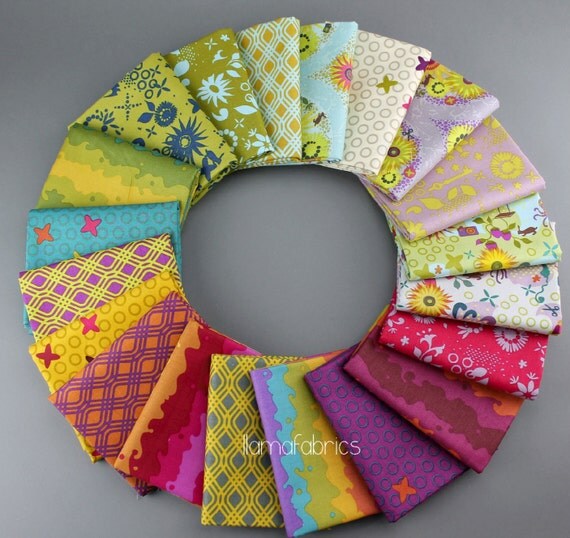 Image from Llama Fabrics on Etsy
It's so gorgeous I could just giggle for days. For my background I am going to use Kona Champagne. I'm planning to use all of the fabrics at some point and mix them up as I go. Any leftovers will be utilized in some sort of a pieced back. A few fabrics will be better suited for some larger piecing blocks than for small piecing (looking at you, Kite Tail prints!).
Amanda has some of the fabrics from the
Chiffon line from Free Spirit
that she plans to use and then add in some fabrics from her scrap stash.
Still shopping?
BobbieLou Fabric
has a build your own bundle option
. With flat rate shipping to boot!
Want to show off your fabric pulls? Add your link below!